What is Facial Rejuvenation Acupuncture?

us of and most effective component in the Ultimate Facial Rejuvenation Program. Facial Rejuvenation Acupuncture is a painless, non-surgical method of reducing the signs of the aging process. Though Facial Rejuvenation Acupuncture can sometimes be referred to as an Acupuncture Facelift, it is more than a cosmetic procedure. It is a rejuvenation and revitalization process designed to help the whole body look and feel younger.
What will I see change?
Facial Rejuvenation Acupuncture may erase as many as five to fifteen years from the face, with results apparent after just

 a few treatments. Fine lines may be entirely eliminated and deeper wrinkles diminished. Bags under the eyes can be reduced, jowls firmed, puffiness eliminated, droopy eyelids lifted and double chins minimized. Other likely results include: moisturizing of the skin with increased local circulation of blood and lymph to the face; increased collagen production, muscle tone, and dermal contraction; tightening of the pores; brightening of the eyes; improving of hormonal balance to help acne; reduction of stress evident in the face – bringing out the the inner beauty in you.
What is the treatment plan?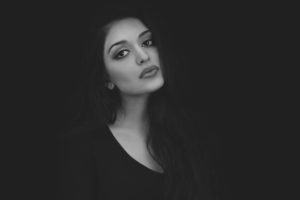 Generally, it consists of 10 treatments. The effects become most noticeable and lasting on or about the seventh session. Each person responds differently, depending on his or her condition and lifestyle prior to treatment.
Following the initial course of treatment, maintenance sessions can prolong the results for five to ten years. It is often recommended to supplement the Facial Rejuvenation program with Facial Self-Massage and/or Acupressure, Facial Exercises, Herbal and Nutritional Supplements, pure and authentic Aromatherapy blends for the skin, and a healthy diet.
Why Choose Cosmetic Acupuncture over other more invasive procedures?
While not a replacement for surgery, Acupuncture Facial Rejuvenation is an excellent alternative. It is far less costly than cosmetic surgery and is safe, virtually painless, has no side effects or risk of disfigurement. Unlike surgery that may have an extended recovery period with swelling and discoloration, there is no trauma from Facial Rejuvenation Acupuncture.
While Facial Rejuvenation Acupuncture cannot reshape one's nose or chin, it is a more subtle rejuvenation that takes years off one's face–safely and naturally while improving overall health.
Who do I trust to perform this treatment?
The treatment should be performed by a licensed acupuncturist, with training in the specialization of Facial Rejuvenation Acupuncture. Not many acupuncturists are specially trained in facial rejuvenation acupuncture. Optimally, one should seek out a practitioner trained by an expert in this field. Irene Silvernail is certified as a Mei Zen provider with over 100 completed treatments.
Go ahead and imagine the results you want without surgery, downtime or risky injections.
Call 210-521-8100 Today to Schedule  Your Free in Office Consultation.