Meet the Team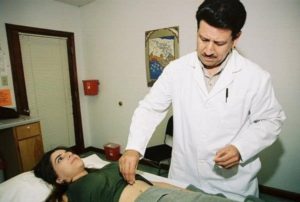 Dr. Guerrero is a licensed acupuncturist and Chinese herbalist. He specializes in pain management, chronic conditions, martial arts and sport related injuries. Currently Dr. Guerrero is one of only three Doctors of Acupuncture and Oriental Medicine (DAOM) in San Antonio.
Dr. Guerrero holds a Doctorate of Acupuncture and Oriental Medicine degree from The Texas College of Traditional Chinese Medicine (TCTCM), now the Texas Health and Science University (THSU), the oldest school of Acupuncture and Oriental Medicine in Texas. His training, of over 4,000 hours, includes extensive training in Chinese Acupuncture, Auricular therapy, Chinese herbal medicine, Moxibustion therapy, Tui Na, Tai chi, Chi gong, and Eastern nutrition, as well as a 3 1/2-year internship at the school's clinic. In addition he has western-related schooling in the Bio-sciences, pharmacology, western pathology, physical examination and Ortho-neurological assessment techniques, and western nutrition.
Dr. Guerrero brings his vast expertise to Swan Wellness Center. From 2014 to April of 2018, Dr Guerrero served as the Academic dean of the San Antonio Branch of THSU. Dr. Guerrero also provided his leadership as the Clinical Director, and Intern Clinic Supervisor at THSU's San Antonio Campus for the same period of time.
Dr. Guerrero continues as part of the Faculty of The Texas Health and Science University (THSU),  he teaches in his areas of expertise Acupuncture, Acupuncture's Special techniques, Acupuncture Micro-systems, TCM Diagnosis, Chi Gong, Tai Chi, and Medical Office Management. Holding his Faculty position allows Dr. Guerrero to keep on top of the most current advances of the profession as well as being extremely well versed on the classics.
In his free time, Dr. Guerrero practices martial arts. He holds a third degree black belt in Ku Sool, and he is currently testing for his Sixth Degree on the Traditional Korean Martial Art of Mu Sool Won.
Hi, My name is Irene Silvernail. If I told you, " You can leave your health problems behind would you want to know more?"  I have been working in the healthcare profession for 30 years as a Registered Nurse providing holistic patient-centered care.  I know from experience health promotion and healing are possible. My experience in nursing has given me an edge in promoting the causes of health and health coaching.  Today  I integrate the best of traditional healing and conventional care to help you see results you never thought were possible    At the core of nursing we consider you as a whole person. Traditional medicine works on this very same premise you are more than the sum of your parts.  Health is balance and harmony.  Health is attainable when you partner with an honest experience provided who will integrate your story into a plan of care to meet your needs.   There we find balance and harmony.  There you find health.  Give me a call today and let me answer your questions how SWAN Wellness Center is the answer to your health wish.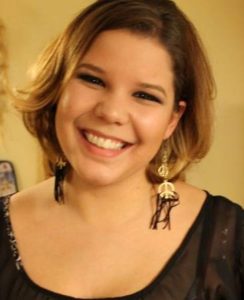 Nikki Turner-Parker is a Massage Therapist and Esthetician with over five years in the industry. She is dedicated to discovering methods of helping people feel better through holistic practices. As a Doctoral student in Traditional Chinese Medicine, Nikki goes above and beyond to not only treat her clients using a variety of massage techniques but also gives them guidance on how to stretch and keep the healing momentum going in between appointments. Her passion lies in educating the community on holistic ways to achieve their own optimum performance. Nikki specializes in tension headaches, stress relief, and deep tissue. She loves to create a custom massage that caters to the clients needs, using the knowledge she has gained through her extensive experience.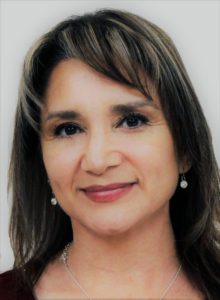 Hello, my name is Patricia Robles. My mission has been to serve the community by providing comprehensive social work services and adjunctive therapeutic approaches to promote change and empower individuals to achieve their goals, find effective solutions, and overall improve the quality of their lives. I am committed to inspire, empower, offer guidance, and provide the tools to increase quality of life not only for today but for the future.  I graduated with a Bachelor's of Science degree in Social Work from the University of Texas Pan American in Edinburg, Texas; and a Master's degree in Social Work from Our Lady of the Lake University in San Antonio, Texas. I have been providing social work services for over 20 years. I have additional training & experience in Cognitive Behavioral Therapy, Solution Focused Therapy, Motivational Interviewing, Certified Anger Resolution Therapy, and Clinical Hypnotherapy.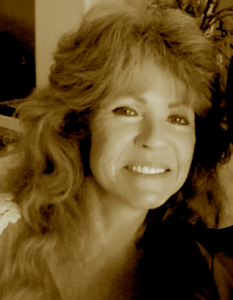 Hi! My name is Evelyn Gilcrease-Wydra. I am a certified Clinical Hypnotist through the International Medical and Dental Hypnotherapy Association. It is my objective to serve, inspire and empower my clients through exploration and education of self. To  guide them in their desire to create lasting solutions to the hurdles in their lives and to navigate those complexities to build healthier life experience. I am dedicated to healing mind, body and spirit. I have a wide range of hypnosis experience through study and practice since 1980. I'm certified in Cognitive Behavioral Therapy, and spend many additional hours each year on my continuing education to remain currently aware of new data and techniques in the ever-changing field of hypnotherapy. I am a Neurolinguistic Programming Practitioner and Emotion Code student.  I earned the Achievement of Excellence Award from the Alaska Career College in Anchorage, Alaska in 1994 and hold Credentials of Ministry through the Universal Life Church in the State of Washington. I moved to the San Antonio area in 2015 and became a part of the Swan team in 2016.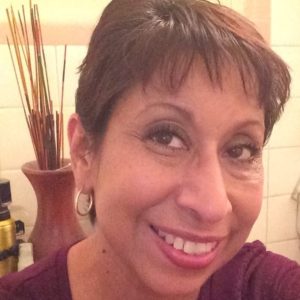 Carmen holds a Masters Science Degree from The Texas College of Traditional Chinese Medicine (TCTCM). Carmen has over 10 years experience managing and operating Acupuncture and Traditional Chinese Medicine Clinics. She brings her managerial skills and her considerable knowledge of Chinese medicine to SWAN Wellness Center.